Living in the safety of an adam:ONE® Zero-Trust Connectivity environment just got a lot more convenient for iPhone, iPad and Mac users!
We're very excited to announce that you can now trigger unblock requests directly from your Safari Browser in iPhone, iPad or Mac with the new adam:ONE® assist Extension!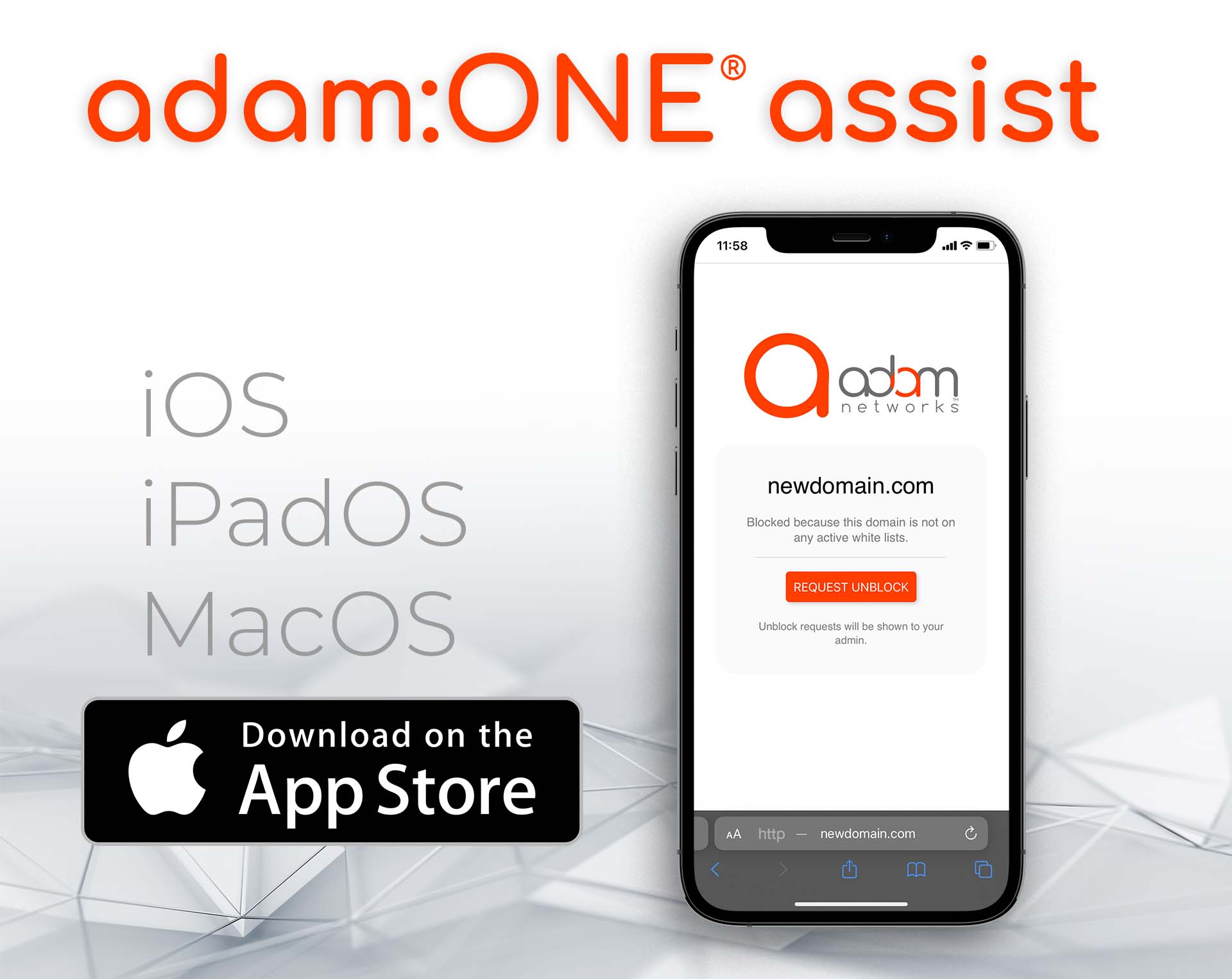 You can DOWNLOAD the Safari Extension from the App store, and then enable it in your browser settings.
For all adam:GO™ clients, the app will be pushed automatically to your device via VPP, but you would need to enable it in your Safari Browser in Settings to take effect.
Jump here for more information on Browser Extensions for adam:ONE® :
https://adamnet.io/extensions