This article applies to you if you meet the following criteria:
You have arranged a screen-share support session with one of our team members
You have existing connectivity via another router or hotspot
You have a computer with both ethernet and wifi
Purpose
To enable secure and interruption-free remote screen-sharing of the internal, LAN-facing configuration or installation support on a supported security gateway, router, virtual machine, or container.
Often when remote sessions are established entirely through a router that will be rebooted or services restarted, it becomes disruptive.
This approach is to provide continuity of a remote session even while the router being supported is going through configuration, upgrades and reboot scenarios.
Preparation
The optimum setup is an ethernet+wifi macOS computer because of its simple way of managing the network order. Setup the following connections: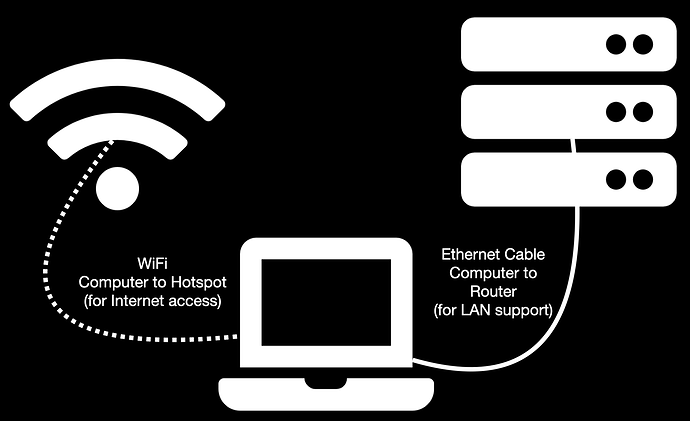 WiFi to your existing internet connection that will survive router reboot maintenance
Ethernet to the router that we are servicing
Service Order in macOS to prioritize WiFi over Ethernet (you can do this in System Preferences, Network, Service icon and then choose Service Order. Move WiFi to the top and Apply the changes.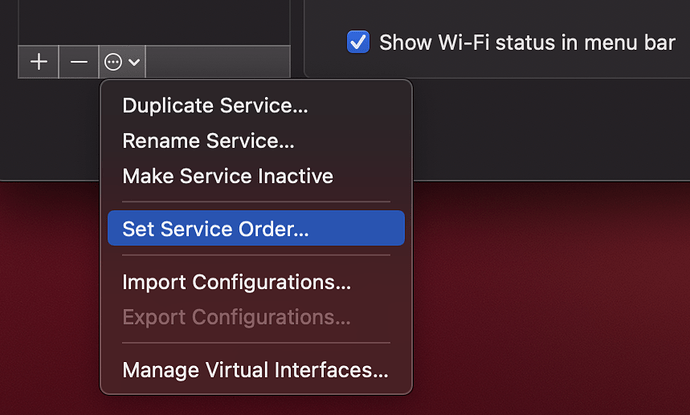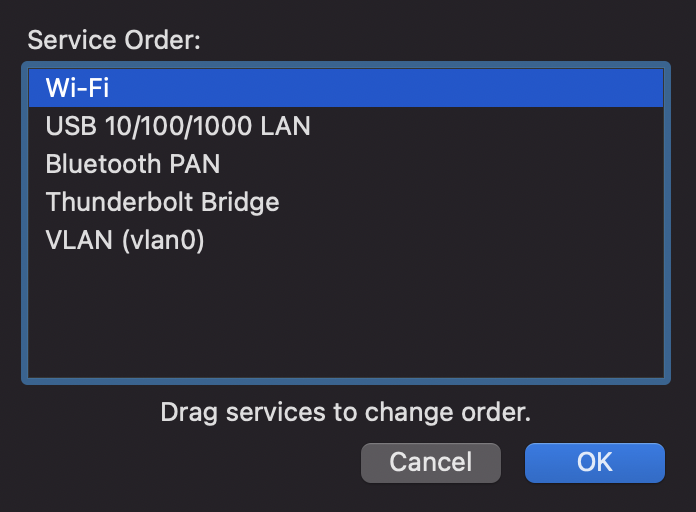 With Wi-Fi being at the top of the service order, your internet to stay connected to your hotspot/upstream router.
Screen Sharing tools
Our team will connect with you remotely over zoom.us or help.adamnet.works. Check for details in your support ticket or other communication channels.