ADAMnetworks® is doing a guest presentation with BrightCloud® at RSA 2022.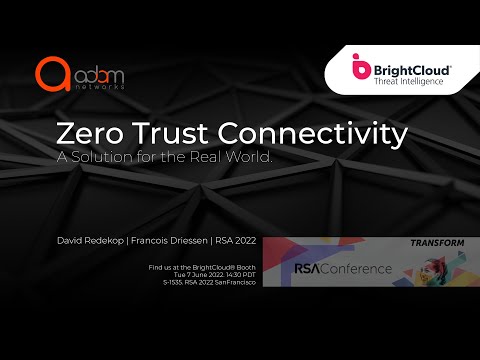 We'll be presenting a short introduction to Zero Trust Connectivity (ZTc). As well as how adam:ONE® managed to arrive at practically implementable ZTc by designing from First Principles. Hope to see you there!
A more in-depth version exploring these topics will be uploaded to this post soon… Watch this space.
---
View the BrightCloud Presentation Schedule (66.3 KB)
---
RSA® and BrightCloud® are legal trademarks of their respective owners.